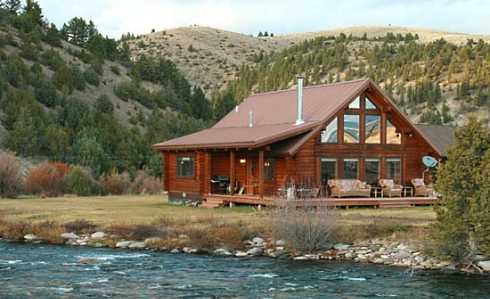 Across North America, there are millions of vacation homes that include everything from million dollar beach homes and condos to ranches, fishing cabins, mountain homes and ski chalets. Many of these were used during the Labor Day weekend, which is also the unofficial end to the summer vacation season.
While these properties provide much needed relaxation and a chance to get away for their owners, they can also turn into a costly nightmare if water damage occurs while people are away. Many vacation homes are vacant for months at a time and a small water leak can turn into a major event. In fact, water damage is one of the most common reasons for a property insurance claim.
"In addition to direct damage due to water, mold can begin to grow in less than 48 hours on many building materials, furnishing and household belongs when moisture is introduced," said Joe Frasca, Senior Vice President of Marketing at EMSL Analytical, Inc. "Indoor environments with elevated levels of mold can cause a wide range of health concerns ranging from allergies and asthma to fungal infections in some people."
Fortunately, many potential sources of water damage can be averted by checking and preparing the vacation home before leaving it. For example, before leaving:
Check the home's interior and exterior for any signs of leaks and consider turning the water heater off or to vacation mode.
Check gutters and downspouts for damage and any debris that may be causing obstructions.
Consider shutting off the water main to the home. If this cannot be done because of an automatic sprinkler system or other reason, shut off the valves to major appliances within the property.
If the property has a well, consider shutting the pump off and if there is a sump pump, be sure it is in working order.
During freezing weather, be sure the heating system is operating properly and that any exposed pipes are insulated. It is also a good idea to drain pipes if the water has been shut off by running water faucets and flushing toilets.
Ask a neighbor to periodically check on the property and be sure they know where the water main shut off valve is located.
Water damage is not the only cause for indoor mold growth. High humidity levels from the environment in a closed up vacation home can lead to musty odors and possible mold growth. Reducing humidity levels through the use of air conditioning during the humid months is one option, but be sure the AC's drain lines are not clogged.