We used an indoor air quality monitor to pit country living against city living, and the results may surprise you.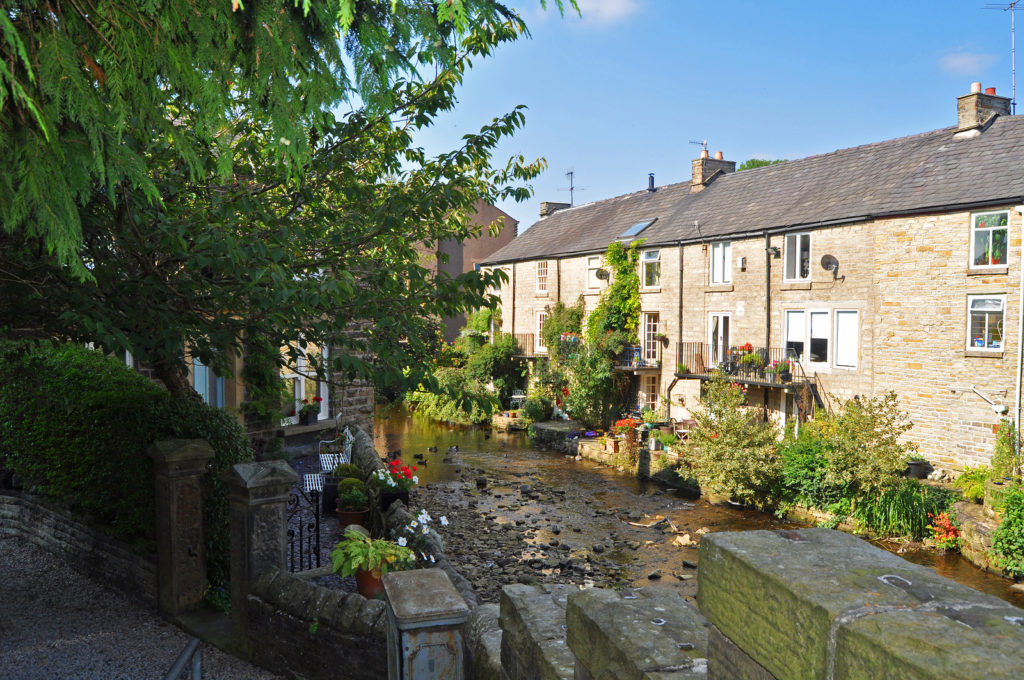 There's nothing quite like escaping from a city and filling your lungs with fresh countryside air. We all know the benefits of being in the countryside, of being surrounded by nature, with more open space and cleaner air to breath, but is it that simple?
At Air Quality News we wanted to test these potentially lazy assumptions and measure the real difference between city and country air. Using a uHoo air monitor, we set up an experiment to compare air quality, measuring fine particulate matter (PM2.5), which the World Health Organisation (WHO) has said is more damaging to people than any other type of pollutant.
For one week, the monitor was with my colleague Jason, in his first floor flat in Spinningfields, Manchester, the financial beating heart of the city.
The area is mainly offices and high-rise buildings and the flat is about 100m from a busy road with lots of cars, buses and construction vehicles. For the second week, the monitor was with David in his countryside house in Hayfield, a village in the Peak District, Derbyshire.
It's a picture-perfect setting, with just a few houses and only one road in and out where the occasional tractor will trundle past.
Sources of pollution
Spinningfields, Manchester.
According to the Department for Environment Food and Rural Affairs (Defra), the main sources of PM2.5 are road vehicles, industrial emissions and the use of non-smokeless fuels for heating and other domestic sources such as bonfires.
The WHO has a mean guideline of PM2.5 for 25 μg/m3 across 24 hours. In Spinningfields, we found that the average level of PM2.5 across 24 hours was 35.3 μg/m3, a level which is recorded as being 'unhealthy to sensitive individuals', meaning that the elderly and those with respiratory issues are at risk.
Jason said: 'Manchester isn't a dirty city, but it's still a city, so if I'm honest I'm surprised the results aren't higher.'
But what was really shocking was when we looked at the results from Hayfield.
The average PM2.5 level across 24 hours was 72.9 μg/m3, a level which is regarded as 'unhealthy to all', meaning that all those in the area are likely to be affected.
The levels of particulate matter in David's house reached an astonishing hourly peak of 177.9 μg/m3, a level which is considered seriously hazardous to human health. At first, it may be hard to make sense of these results.
How can the countryside be more polluted than a bustling city centre? However, David admits that himself and 'all of his neighbours' have wood-burning stoves.
According to the government's Clean Air Strategy, burning wood and coal in open fires and stoves makes up 38% of the UK's primary emissions of PM2.5 and the WHO have reported that exposure to PM2.5 caused 3.7m premature deaths in 2012.
David told us that because of the cold weather, he used his wood-burning stove three times in the week that he had the monitor, he said: 'I expected the PM2.5 to be high, but I am shocked it is quite so high.
The wood-burning stove is Defra approved, we use kiln-dried wood for cleaner burning and we didn't even have it on for very long.'
However, he did note that he often had a window open and he does not know if his neighbour's stoves are Defra approved and what kind of fuel they use.
Awareness
Graham Mills from AirProfiling, which distributes the uHoo monitor, said that more awareness needs to be made about the dangers of indoor air pollution.
He said: 'The fact is that outdoor air pollution can become the baseline for indoor air quality. Outdoor air may be polluted, it then comes inside, where it stays and becomes even more polluted.'
We also spoke to Lawson Wight, founder of Burnright, a campaign aiming to educate people on how to use their wood-burning stoves safely. He said: 'Consumers need to understand what the cause of the problem is in order to relate it to what they see in front of them.
'Providing people with information as to why what they're doing isn't good and showing them instead how to get it right is really important.'
Humans have used fire to keep warm for thousands of years, but in the 21st century, many are wondering if the flame has become more about luxury than necessity. With the dangers of PM2.5 pollution on human health becoming more pronounced with every new shocking study, time could be running out for the wood-burner.
Article Source: http://airqualitynews.com/2019/11/22/investigation-putting-indoor-air-pollution-to-the-test/?fbclid=IwAR0KNp3CAyJqdqI058Y6oE298bV1Pq1QJ1ZFr34iEKg0jGT-NutHuVOIWmI